Quick Start
The easiest way to extract text through games is through image recognition.
Extract text with image recognition¶
Click on Select Application.
Select your game or application window and click Share.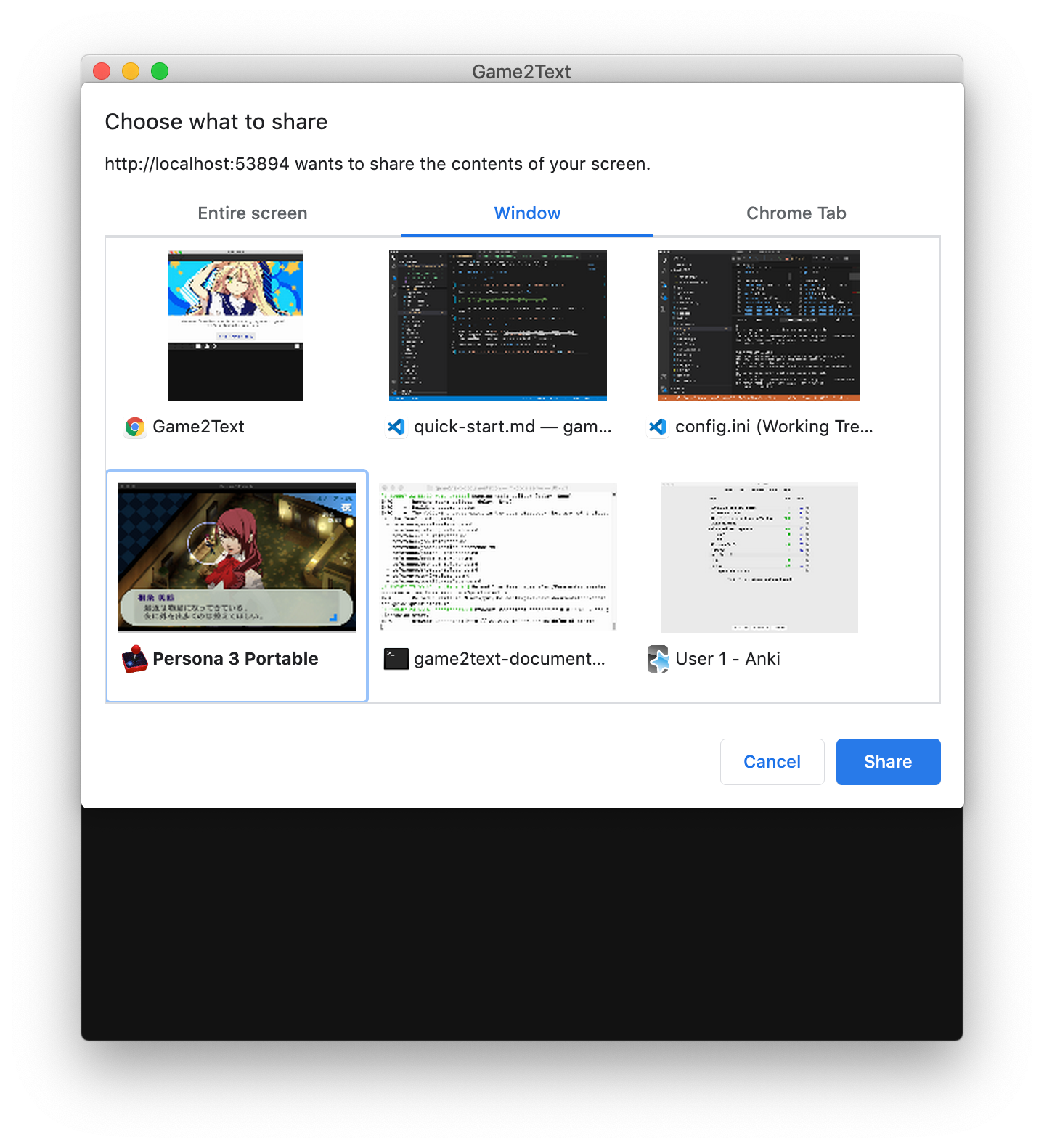 Click and drag over the game screen to create a selection over a text region. The text will be extracted.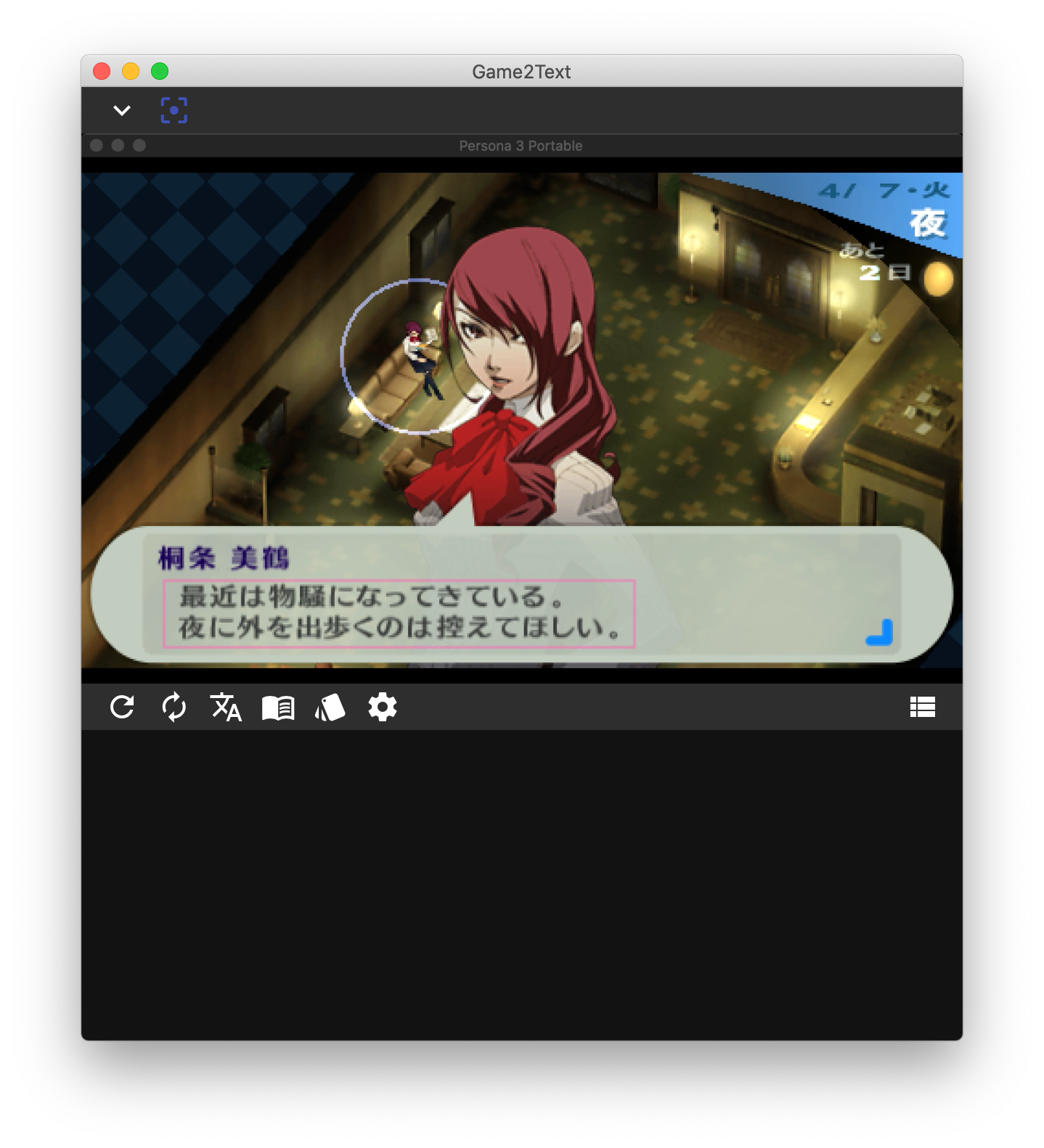 Look up vocabulary with popup dictionaries¶
Popup dictionaries like Yomichan and Rikaichan are immediately accessible.
Hover over a word or kanji and hold shift to bring up the dictionary.