Switch OCR Engine
Switch OCR Engine¶
Click on Settings. On the General tab click to select the following OCR modes.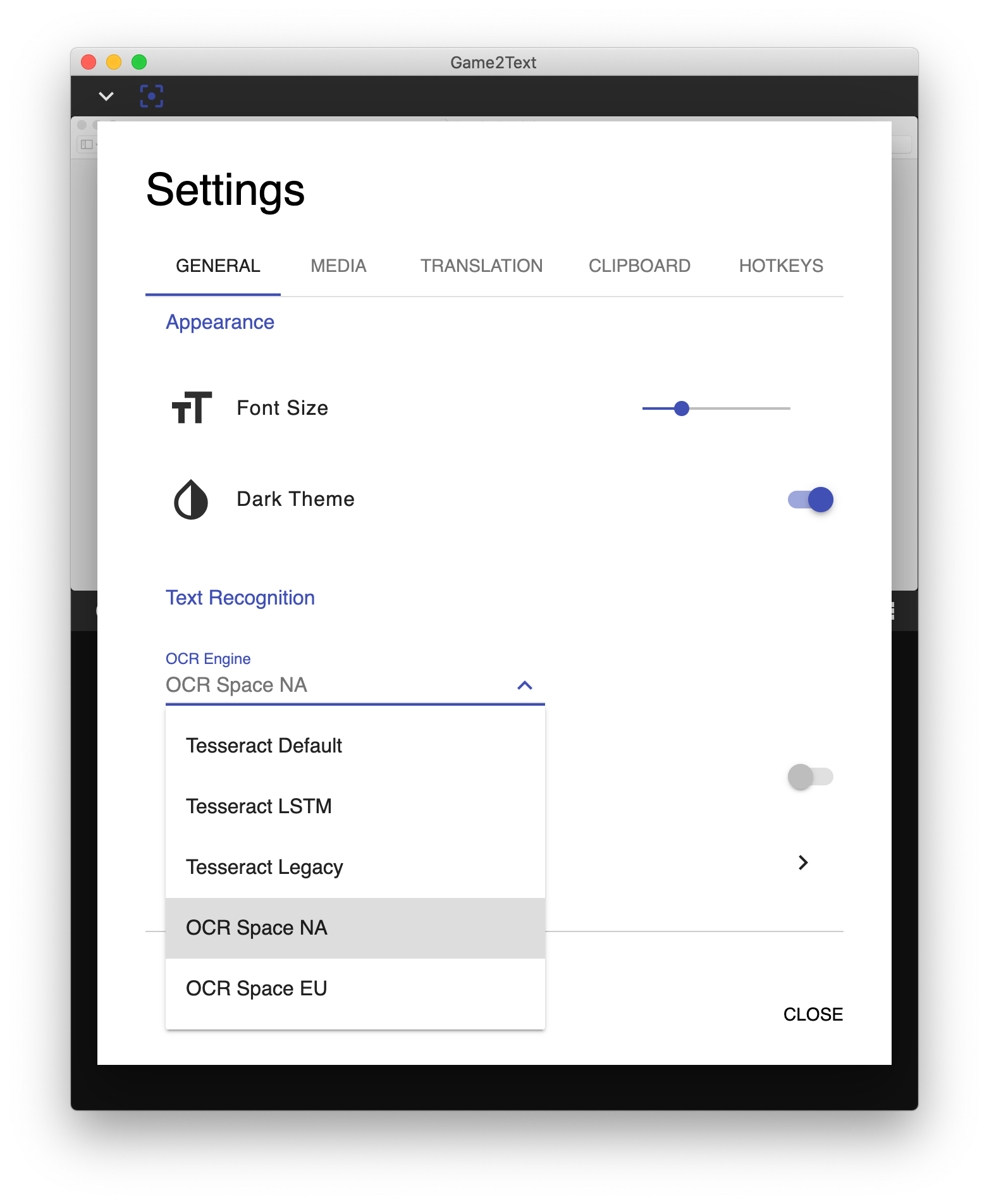 In short, Tesseract runs locally which will be faster on most modern machines, while OCR Space, being an online service, is slower but sometimes provides better results.
OCR Mode Differences¶
Here are more detailed differences between each OCR mode.
| OCR Mode | Engine | Provider | Framework | License |
| --- | --- | --- | --- | --- |
| Tesseract Default | Tesseract 4.1.1 | Local | CRNN | Open Source |
| Tesseract LSTM | Tesseract 4.1.1 | Local | RNN | Open Source |
| Tesseract Legacy | Tesseract 3 | Local | CNN | Open Source |
| OCR Space NA | Computer Vision Read API | Azure Cloud | R-CNN | Proprietary (Microsoft) |
| OCR Space EU | Computer Vision Read API | Azure Cloud | R-CNN | Proprietary (Microsoft) |