Full screen game is blacked out in Game2Text
If you're playing a full screen game with dual monitors, the game may be blacked out in Game2Text. An easy solution would be to use an external capturing program like OBS.
Install OBS¶
Add your game window¶
Launch OBS and add a source by clicking + on the bottom and selecting Window Capture.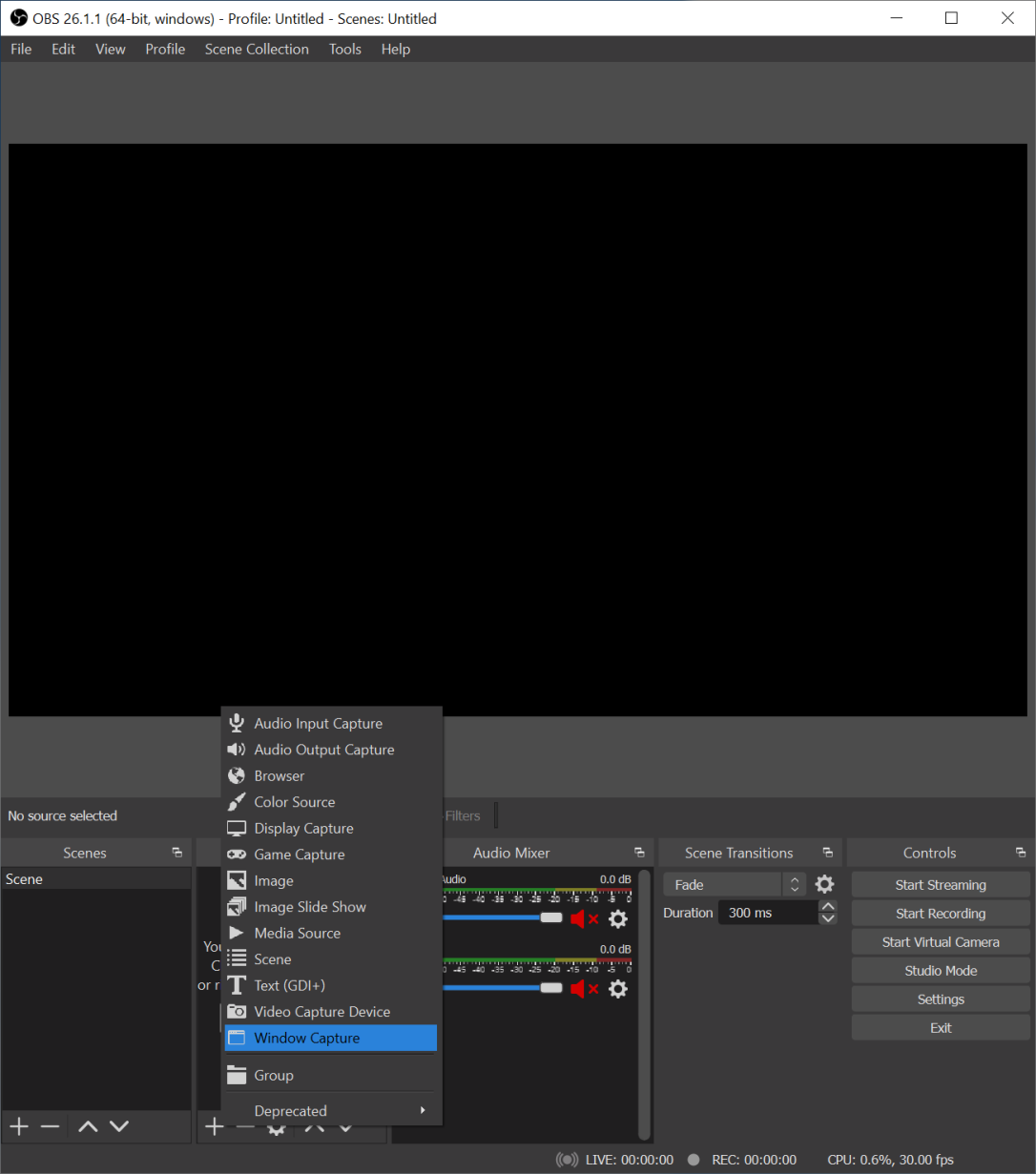 Select the Window that shows your game.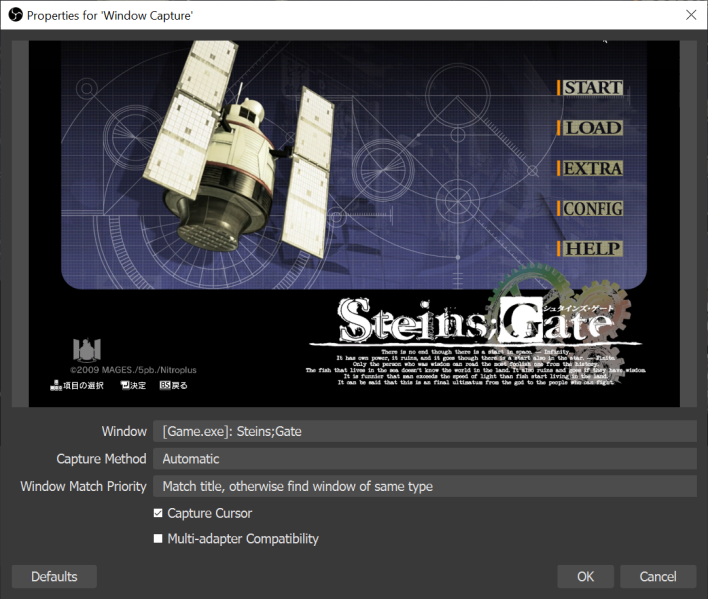 Start a windowed projector¶
After confirming your game, you should be able to see the game in the center of OBS.
Right click on the game stream and select Windowed Projector (Preview).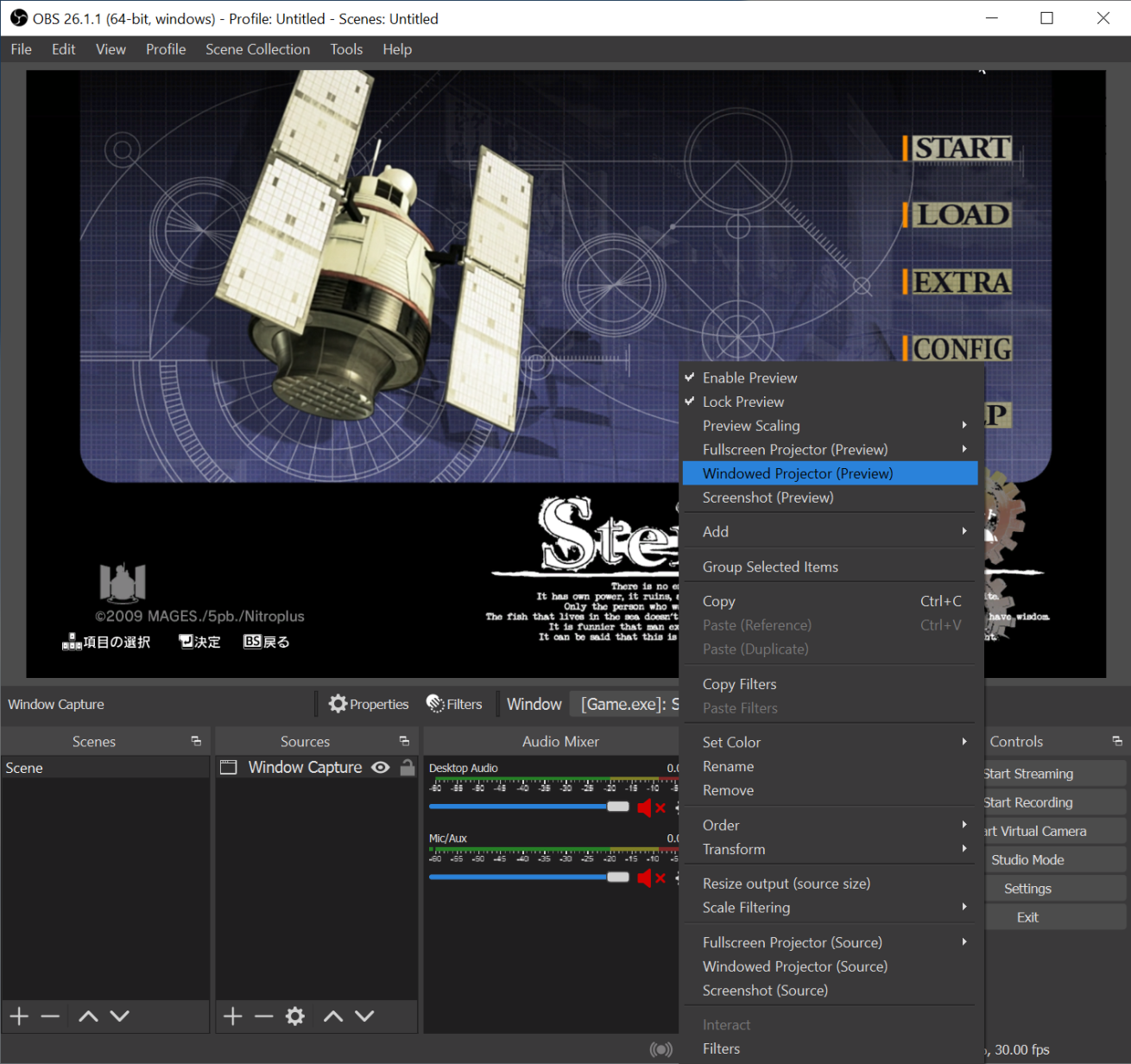 A separate window will pop out showing only the video stream. There is no need to resize this window.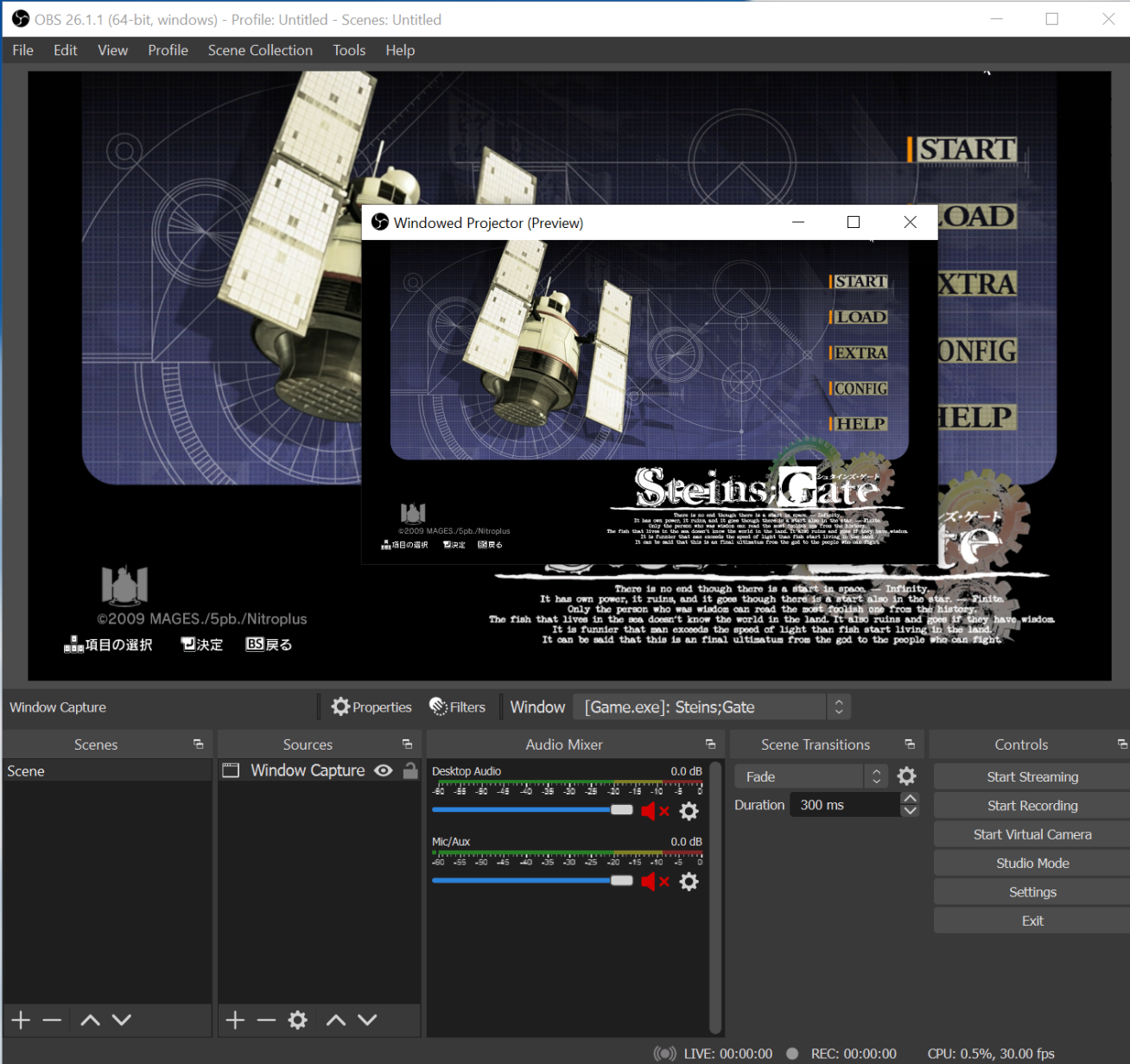 Select the windowed projector in Game2Text¶
Back in Game2Text, select the windowed projector window.
The full-screen game will be shown in Game2Text and you can use the app as usual.