Play in Full Screen
By default, Game2Text is only available on secondary screens when you set your game to full screen.
Using external applications, Game2Text can float on the same screen as your game.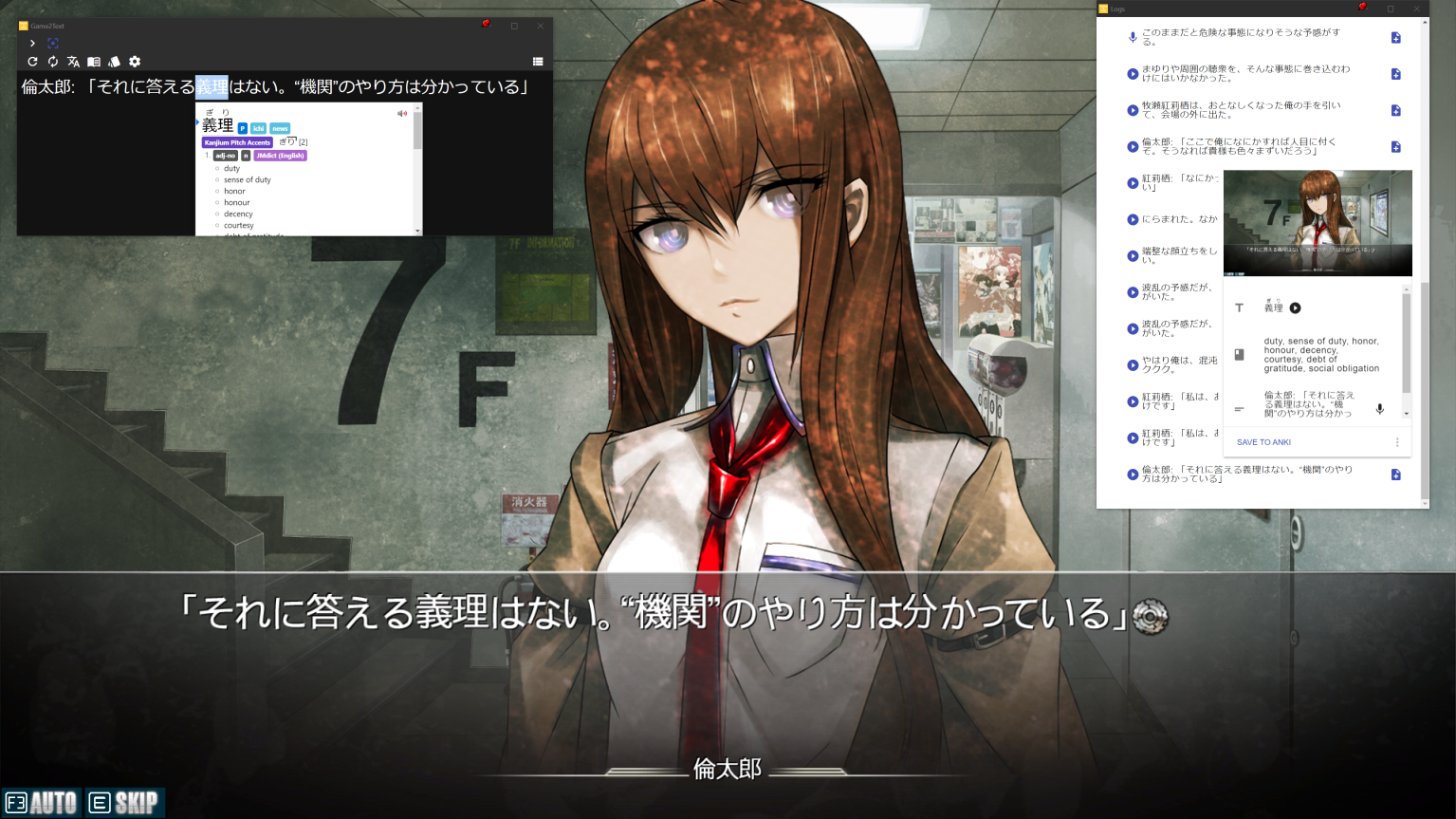 An additional benefit is that the Anki screenshots taken have no window borders.
Info
The following tools are available only on Windows.
Use Borderless Gaming to Go Full Screen¶
Add your game application to the favorites list in Borderless Gaming.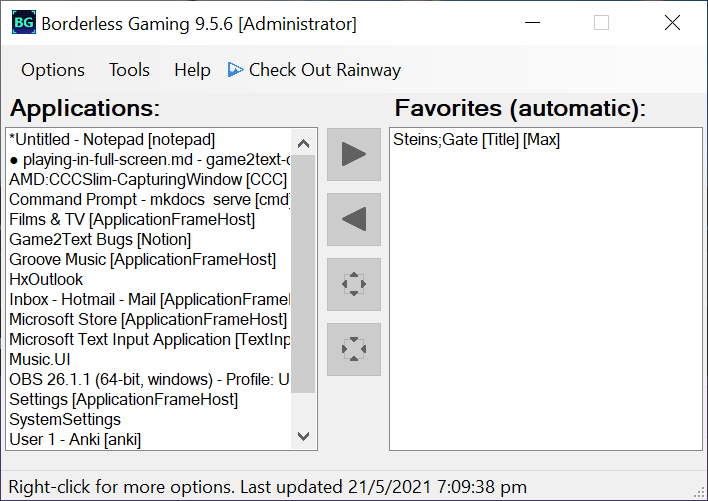 Next, run your game in windowed mode.
Whenever Bordleress Gaming is active, it will convert your application into a custom full screen mode that gives you control over your cursor and taskbar.
Pin Game2Text windows to the game with DeskPins¶
Add a pin by clicking on the DeskPin icon hidden in the taskbar.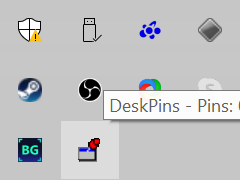 Pin the main window and the log window of Game2Text.
A red pin should be visible on them.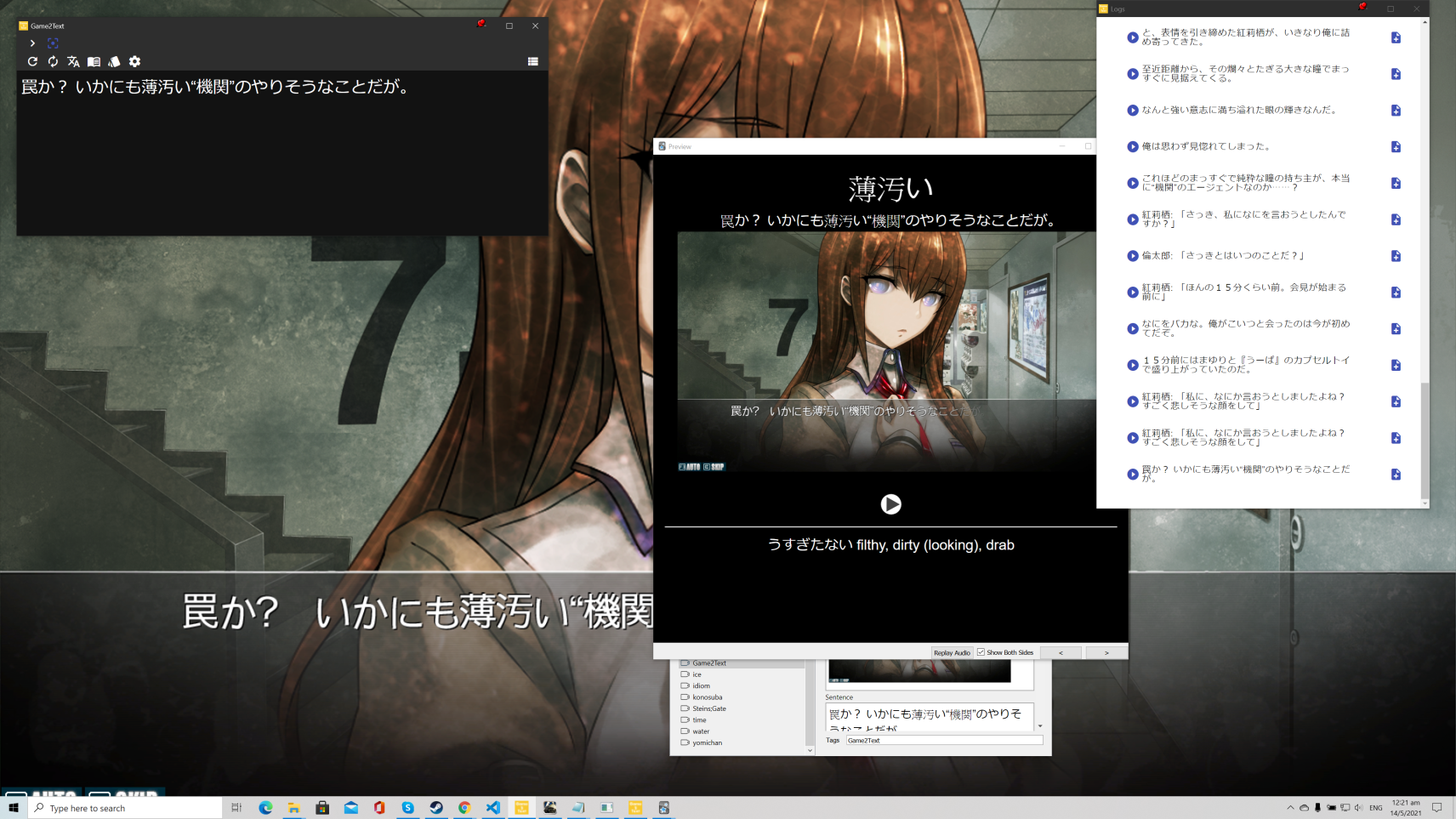 They will now stick around while you play the game.
If everything works, you should be able to hover over words without having to click the windows.